Corporate Social Responsibility (CSR) Projects for Corporates
Plantsguru completed big Corporate Social Responsibility projects (CSR) for corporates like "Ek ped Ek Zindagi" for Dainik Bhaskar & Panchtatva For SBI. As a responsible business, you want to make a positive impact on the world. Partner with Plantsguru on a corporate social responsibility project and make a difference while aligning with your company's values. Our team will help you identify and support projects that make a real impact.
Ek ped Ek Zindagi campaign was a Corporate Social Responsibility (CSR) of the Dainik Bhaskar group in association with Plantsguru.
In this campaign 46000 plants were delivered and planted to and by the readers of the Dainik Bhaskar in over 350 locations in central and north India. This campaign was a small step to contribute to our duty toward mother nature.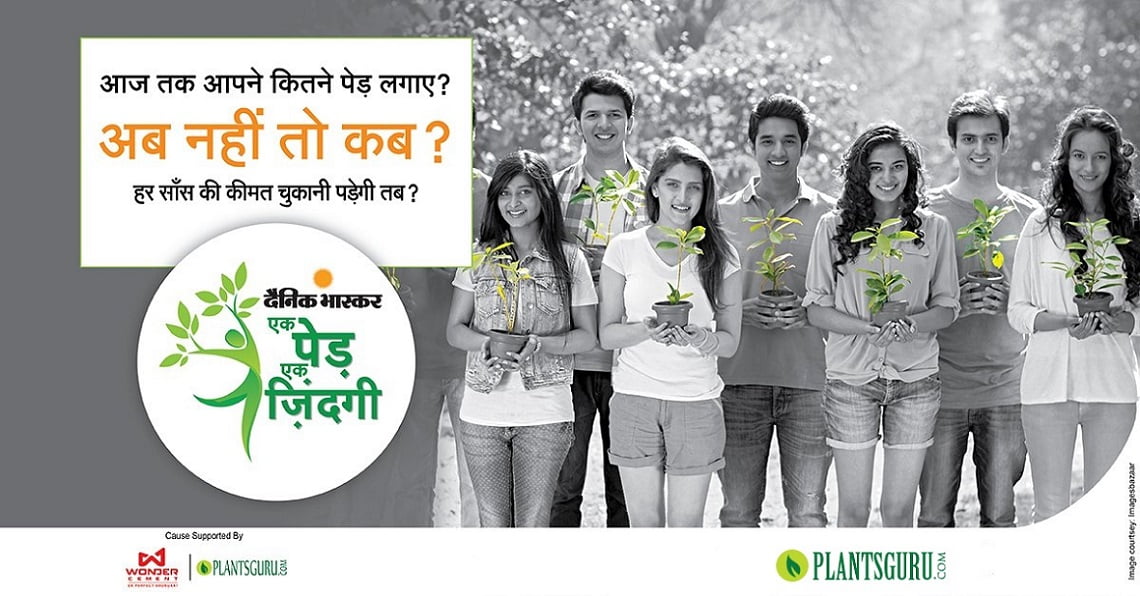 The project was done in two steps
Plants provided to the readers directly at their doorstep – some specific easy to maintain plants were sold through the campaign's website at a negligible price of 51 rupees only including delivery charges (the marginal cost was born by the campaign partners). the clients branding was done on delivery packages and on our website's home page during the campaign.
Plantation in a different location- more than 25000 plants were delivered to more than 70 locations of Dainik Bhasker groups offices and printing factories for planting the trees in schools, colleges, residential societies, and nearby forest lands to promote plantation in public.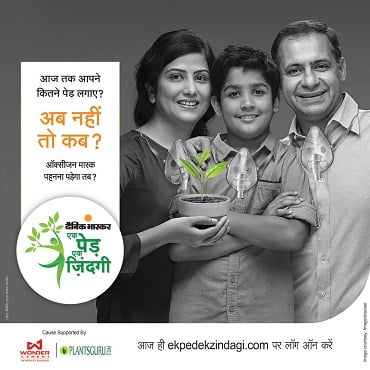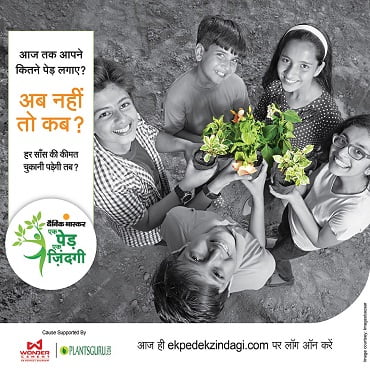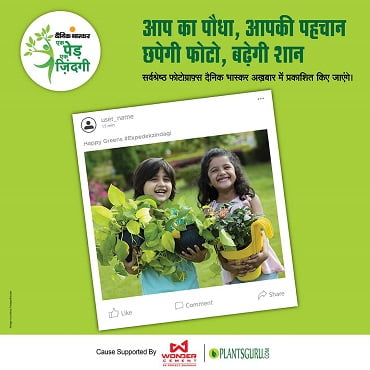 SBI Panchtatva musical concert was a musical event to promote Indian classical music. This event was sponsored by the State bank of India.
The SBI wanted to provide a return gift to all the audience with an approach to be remembered by the audience and with the justification of the event's name. According to the requirement, we provided them with the panchtatva( an air purifier plant in organic planters within jute bags with SBI's Branding over it).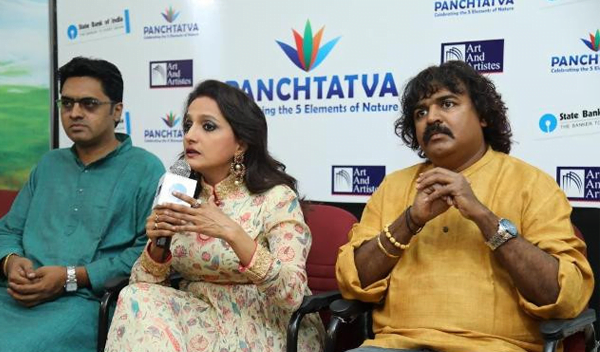 The event was in five cities. On each event day, our team was present at the concert to distribute the gifts. Plants at each location were distributed by plantguru's Team. We delivered 50000 plants in the given campaign , the following cities are :-
Hyderabad on 26 February 2017
Pune on 4 March 2017
Mumbai on 16March 2017
Jaipur on the 18 March 2017
Bengaluru on 25 March 2017